Regular price
$4.75
Sale price
$4.75
Unit price
per
Sale
Sold out
Share
Tamarinda acai blackberry glycerin soap has a sweet, blackberry scent that is almost good enough to eat.
Large 4.25+ oz hand cut bars
View full details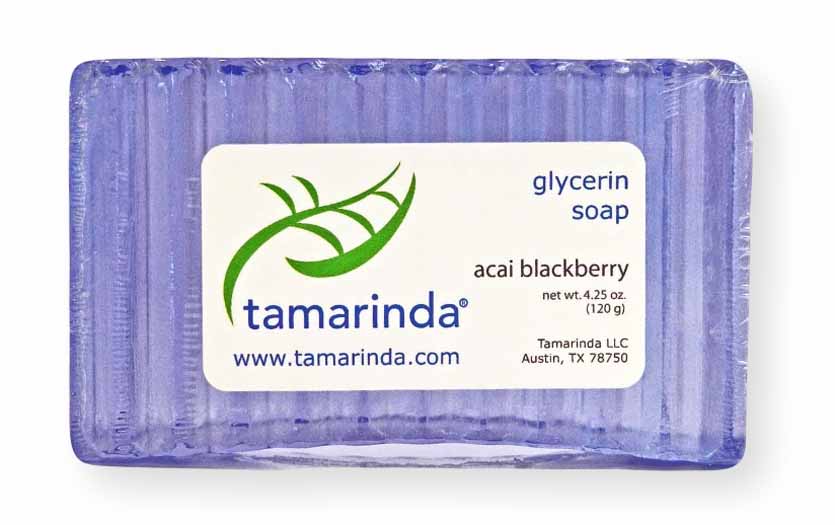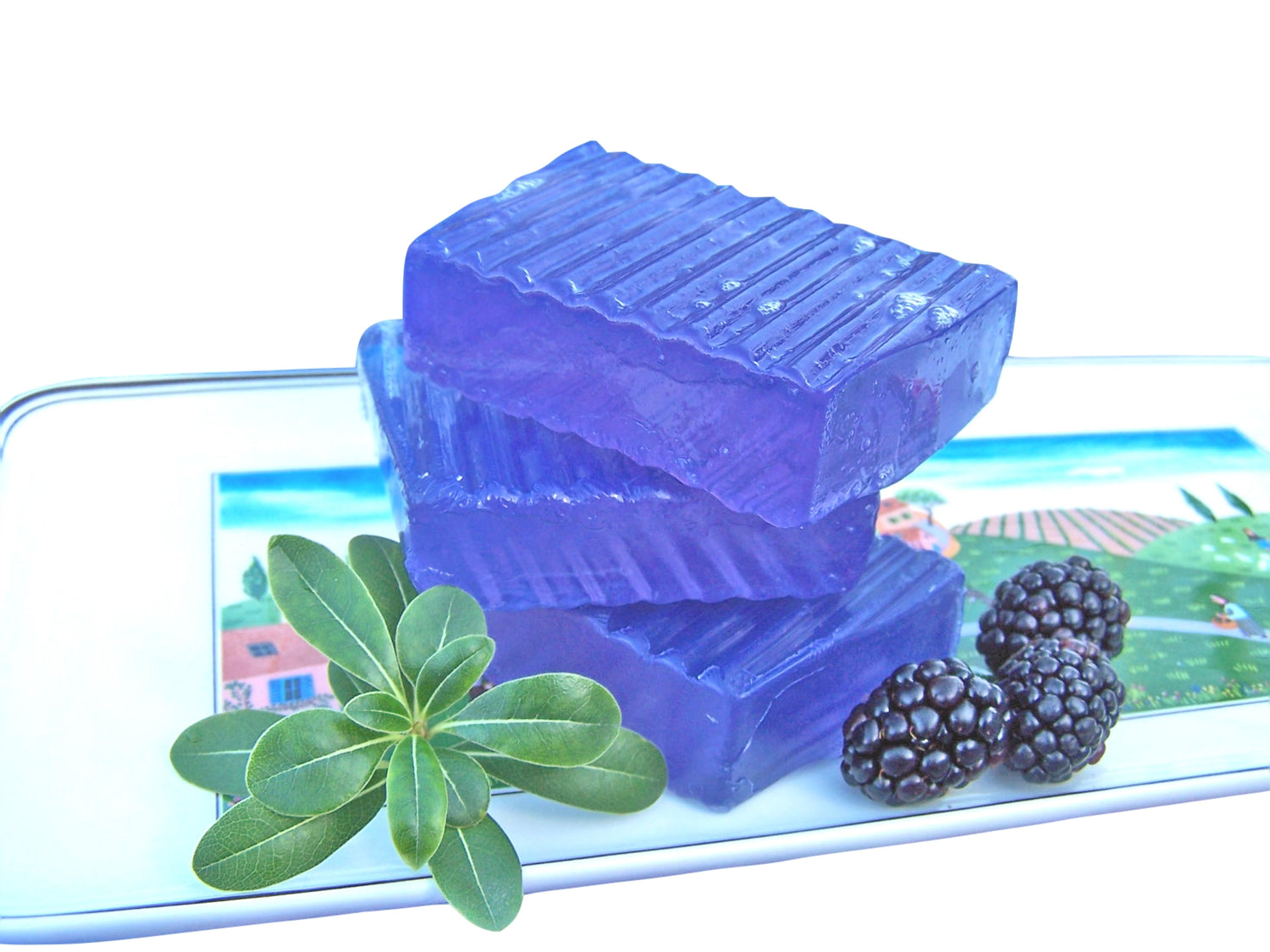 Acai blackberry glycerin soap a joy to use. This sweet-berry scented soap is a gorgeous blue-purple color and delivers all the skin-loving benefits you can expect from a glycerin soap. For berry lovers - you may also want to add a bar of Tamarinda strawberries to your order!
Acai blackberry is also available as a 3-pound glycerin soap loaf.
At Tamarinda, creating fantastic, skin-loving glycerin soaps is our specialty. Dermatologist recomended and beneficial for all skin types. Its smooth, silky lather leaves skin cleansed without the drying effects of detergent soap. Why is glycerin soap special and what are the benefits?
need more fruity scents? we do too!
Tamarinda Glycerin Soap Properties:

High glycerin content for excellent moisturizing

pH 7.5 - 8.5 

Paraben free, Triethanolamine (TEA) free 

100% Vegetable based / Vegan

Cruelty Free, not tested on animals 

Handcrafted, made in the USA according to traditional methods

Ingredients:

Sodium Palmate, Sodium Cocoate, Aqua, Glycerin, Sodium Stearate, Propylene Glycol, Sorbitol, Sodium Laurate, Sodium Laureth Sulfate, Sodium Lauryl Sulfate, Sodium Chloride, Stearic Acid, Lauric Acid, Pentasodium Pentetate, Tetrasodium Etidronate, Vegetable Colorant, Fragrance (if selected).