Share
Tamarinda glycerin soap 8 packs make the perfect gift for the serious glycerin soap fan.
Eight 4.25+ oz hand cut bars, giftwrapped, approx 38 oz
View full details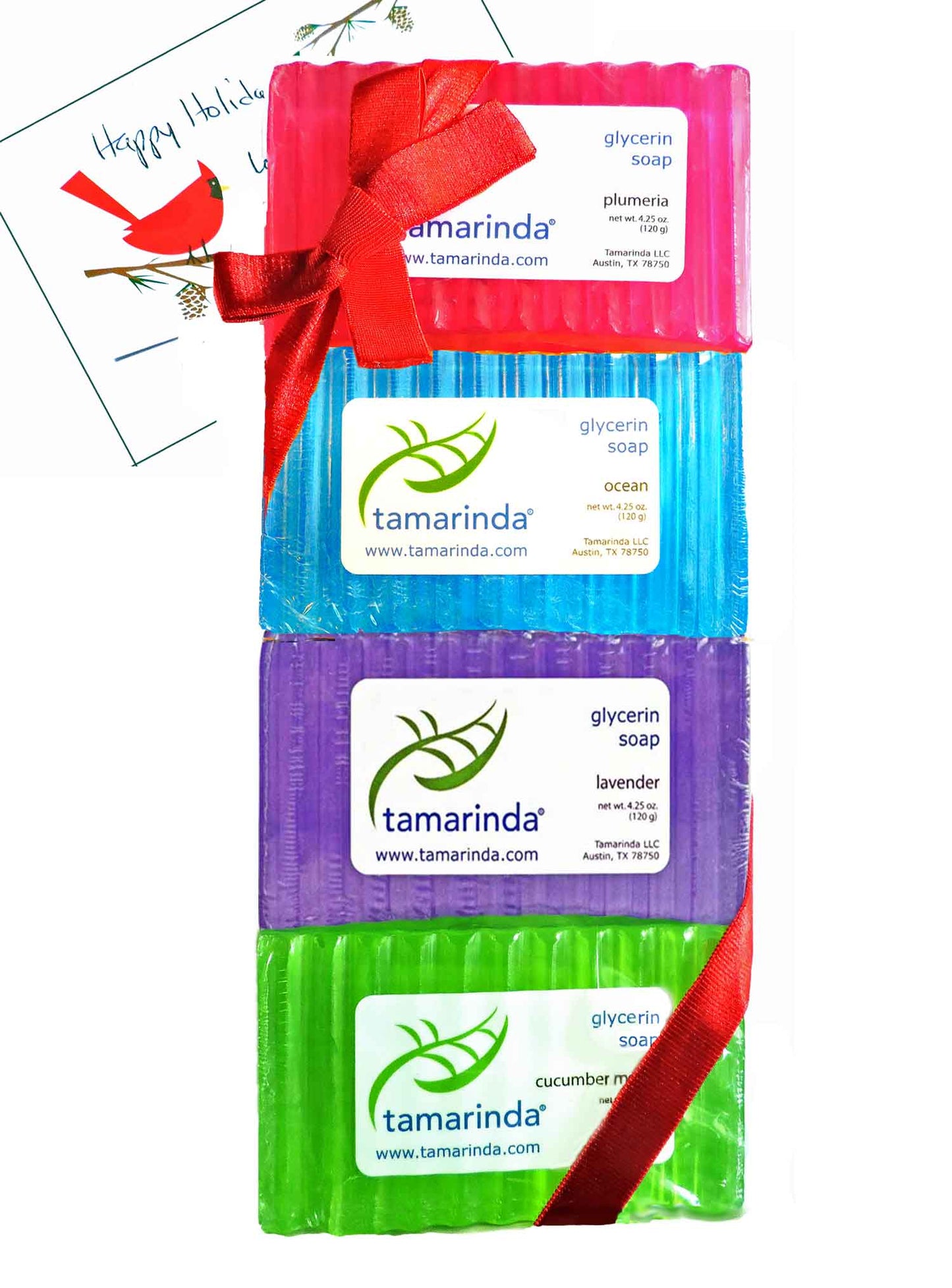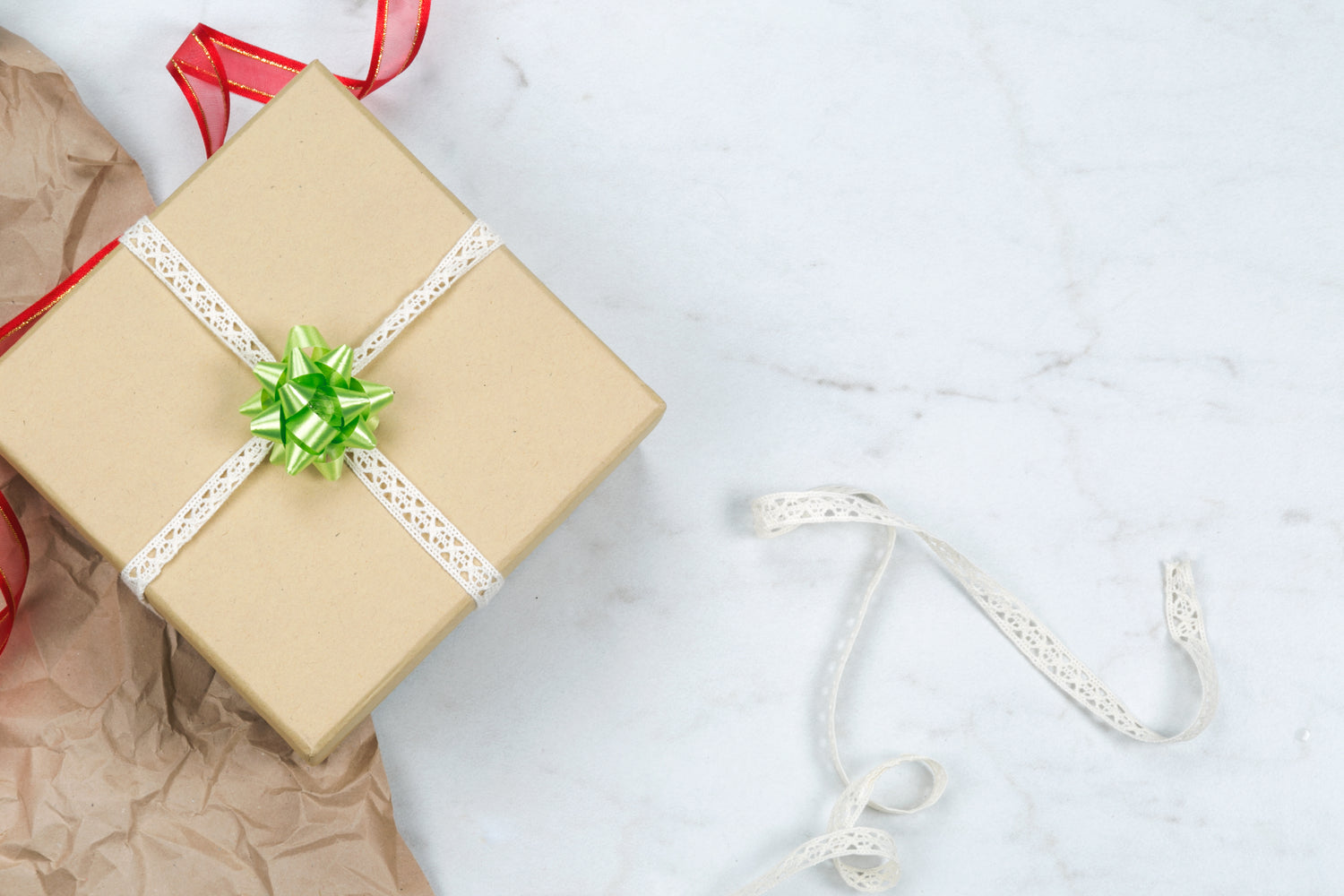 Looking for a thoughtful gift, one that will actually be enjoyed? 
That's a lotta bars! This glycerin soap 8 pack gift will keep your soap lover in plenty of hydrating Tamarinda glycerin soap for months to come.  If you love the pleasure (and benefits) of using glycerin soap, share them! Your family and friends will truly appreciate it (and you) every time they use it!

Choose from 6 scent collections - favorites, fruits, fresh, floral, citrus and men's.
Includes: Eight 4.25+ oz. glycerin bath bars, bagged and wrapped with a  satin bow. Thanks for sharing!

Tamarinda glycerin soaps are dermatologist-recommended, ph-balanced, 100% vegetable, and cruelty free.  Perfect for all skin types, its smooth, silky lather leaves your skin cleansed without the drying effects of grocery store detergent soap.
glycerin soap gifts - others will love them as much as you do.....
Tamarinda Glycerin Soap Properties:

High glycerin content for excellent moisturizing

pH 7.5 - 8.. Paraben free, Triethanolamine (TEA) free 

100% Vegetable based / Vegan

Cruelty Free, not tested on animals 

Handcrafted, made in the USA according to traditional methods

Why is glycerin soap special and what are the benefits?

Ingredients:

Sodium Palmate, Sodium Cocoate, Aqua, Glycerin, Sodium Stearate, Propylene Glycol, Sorbitol, Sodium Laurate, Sodium Laureth Sulfate, Sodium Lauryl Sulfate, Sodium Chloride, Stearic Acid, Lauric Acid, Pentasodium Pentetate, Tetrasodium Etidronate, Vegetable Colorant, Fragrance (if selected).